Welcome to Raul Ramirez Winery
Nestled in the heart of Temecula Valley, Raúl Ramirez Bodegas Y Viñedos presents an exceptional array of wines that draw inspiration from the finest and most authentic Spanish traditions. The idyllic Southern Californian climate provides an ideal environment for cultivating our grapes, and we take meticulous, hands-on care to ensure their optimal growth. Amidst the stunning backdrop of a hillside adorned with lush grapevines and breathtaking panoramic views, we extend a warm invitation for you to relish in an unparalleled selection of Spanish-inspired wines and vintages.
Our intimate tasting room provides the perfect setting to savor these one-of-a-kind wines. Here, you can immerse yourself in the rich world of our wines, experiencing the culmination of passion and craftsmanship that defines Raúl Ramirez Bodegas Y Viñedos. Whether you're a connoisseur or a curious enthusiast, we eagerly anticipate sharing the essence of Spanish winemaking with you, allowing your senses to journey through each exquisite sip while soaking in the beauty of our vineyard-covered hillside and its captivating panorama.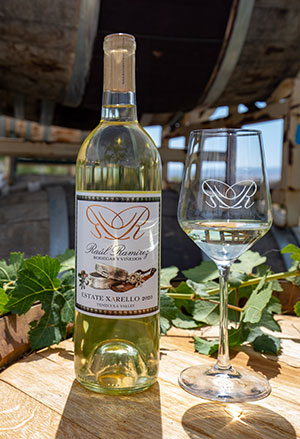 Fiesta de Navidad (Sold Out)
Saturday, December 9th, 2023 | 2:00PM – 6:30PM
Dancing Andalusian Horse Show
Smoked BBQ Dinner – Cut to Order Service (vegetarian option available)
Flamenco Music by Javid & Naoko
Glass of Premium Wine
Raffle
Plus, a special gift from Raul's private cellar for each couple to take home and enjoy.
Tickets: $79 Members | $89 Guests (limited seating)
21+ Event